Contact: Tel: +44(0)1383 850 480
Sole Proprietor - Douglas Anderson, trading as:
Westgarage Engineering Services
Westhouse
Cowstrandburn
DUNFERMLINE
Fife. KY12 9HP
UK
for general enquiries.
*****Please read: IMPORTANT TERMS and CONDITIONS - CLICK HERE*****
Payment Details
Payment for all goods and services must be made in advance of delivery.
We accept the following methods of payment:
All payments to be made in Sterling
UK & International:
PayPal
(PayPal account may be required - Pay by Credit or Debit card via PayPal)
UK Only: Direct Bank Transfer
Personal Cheque payable to "Westgarage Engineering Services"
Note: Cheques must be fully cleared before goods are despatched
(this may take up to 7 days)
Ordering
Please e-mail us at for confirmation of availability, price and delivery charges.
We will e-mail you with a quotation with further payment details
Note: We cannot accept credit/debit cards directly.
We use the PayPal service for all credit/debit card payments.
(PayPal account may be required - an invoice will be sent via e-mail from PayPal).
We are not registered for VAT.
About Douglas Anderson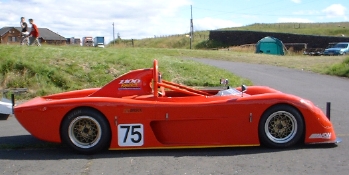 Radical Clubsport 1100 - Kawasaki ZZR 1100 Powertec
(Kames Sprint 2005)
Disclaimer